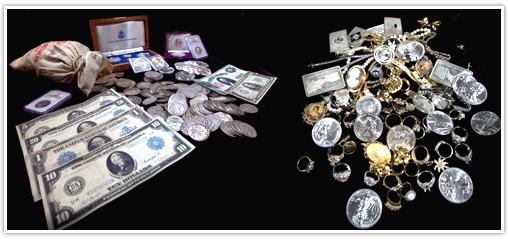 Services
Buy and Sell Gold, Silver Jewelry, Gold Coins and Watches
Appraisals. Insuring your investment in jewelry and precious metals is well-advised. It's important that the appraisal you receive is accurate and done by a qualified professional. Phillip Boltinhouse is a GIA Graduate Gemologist, assuring you of an accurate appraisal and giving you peace of mind.
Custom Design. Looking for that special engagement ring, bracelet, necklace or other custom piece? Phillip Boltinhouse is a master craftsman and GIA Graduate Gemologist. His custom work is unprecedented in beauty, creativity and design. Let Boltinhouse Jewelers create a one-of -a-kind masterpiece for you.
Laser Welding. Our laser welding service is great for eyeglasses repair, costume jewelry repair and state-of-the-art repairs of every description.
24 Hour Repair Service. Emergency repair and fitting done in 24 hours! When you have to have it done right away for a wedding, funeral or other special event, visit Boltinhouse Jewelers.
Consignment Sales. If we don't buy it, we may still be able to help you sell it. Diamond rings, bracelets, watches and necklaces show wonderfully in our cases. Take advantage of our walk-in traffic and sell your piece with our help.